Upcoming Events
---
---

Sunday Service Times:
8:00 am, 9:30 am and 11:00 am
---
This Sunday – September 23

This Sunday, September 23, Gabe Gilliam continues the series titled Ekklesia: A Study in the Book of Acts. This week he will be speaking from Acts 10. Click on the link above for an introduction from Gabe Gilliam.
---
9 Arts of Spiritual Conversations
–
Continues September 23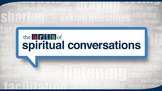 Would you like to find joy, freedom and pleasure in talking about God with people who believe differently? Join us for this 9 week class as we study the 9 Arts of Spiritual Conversations. The 9 Arts are: noticing, praying, listening, asking questions, loving, welcoming, facilitating, serving together and sharing. Join us on Sundays through November 18 from 9:00 to 10:30 am in the old post office. Questions? Contact Sally Bryant at (408) 867-1000 ext 233 or sally@saratogafederated.org.
---
Membership Class
–
September 23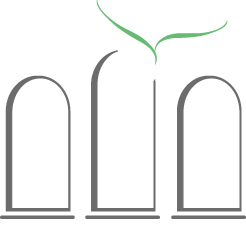 Want to learn more about Saratoga Federated Church? Join us at the membership class this Sunday, September 23, from 9:15 am to 1:30 pm in Douglass Hall. We'll discuss our history as one of the oldest churches in Saratoga and how we got the name "Federated." We will explore our beliefs and doctrine, and we will look at the ministries and organization of our church. This is a "no pressure" class. You are welcome to attend regardless of any intention to join the church. For more information or to register, contact Sally Bryant at sally@saratogafederated.org or (408) 867-1000 ext 233.
---
Legacy Stewardship Seminar
–
September 23

Your SFC Foundation is offering a new edition of its popular free seminar on the basics of legacy stewardship at 12:15 pm in the Library on Sunday, September 23. Learn about the latest tax-sensitive tools available to effectively manage your legacy giving. There is no cost for this seminar, but we ask that you pre-register so we can plan appropriately for lunch. Contact Olivia DCosta at olivia@saratogafederated.org to register.
---
Gilliam Farewell Festival
–
September 30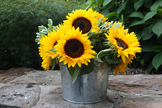 Help us celebrate the Gilliam family on Sunday, September 30, on the courtyard following each service. Come enjoy tasty food, leave a note in the basket and wish them well on their new journey. If you would like to help with this event, please contact Diane Allison at diane@saratogafederated.org.
---
Women's Fellowship Luncheon
–
October 2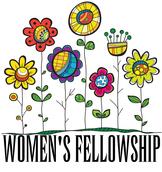 Ladies, join us on Tuesday, October 2, at 11:00 am in Richards Hall for our monthly luncheon. Matt Hall, Minister to Youth & Families, will be our guest speaker. He will tell us about what's happening with our students as well as his own spiritual journey. To make reservations, please contact Nancy Kamalski at nancykamalski@gmail.com or (408) 255-3627.
---
Serve Sunday
–
October 21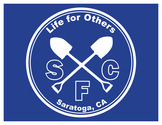 Our next Serve Sunday is coming up on October 21. We will gather at 9:00 am in the Sanctuary for a short time of worship before heading out into the community to serve in a variety of ways. Sign up on our website. For more information, contact Jerry Bruce at jerry@saratogafederated.org.
---