Upcoming Events
---
---

Sunday Service Time: 8:00 am, 9:30 am and 11:00 am
---
This Sunday – December 17
–
Double Bind

This Sunday, December 17, Gabe Gilliam concludes the series Double Bind: A Study in the Book of Luke. He will be speaking to us from Luke 15. Click on the link above for Gabe's introduction.
---
Sunday, December 24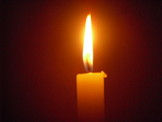 On Sunday, December 24, we will have our regular morning services at 8:00 am in the Chapel and 9:30 and 11:00 am in the Sanctuary. Children's Ministry will hold their Happy Birthday, Jesus party during the 9:30 am service only.
That evening we will hold three services in the Sanctuary. The 4:00 pm service is a child-friendly family service where children are encouraged to participate in an energetic, interactive setting. This service includes a craft table for early arrivers, a musical sing-along, glowsticks and a live nativity featuring the children in attendance. At 7:00 and 9:00 pm, we will hold a more traditional family service filled with glorious and reflective music from our choir, orchestra and handbells including carols, candlelight and a Christmas message.
---
Sunday, December 31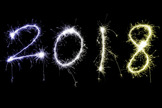 On Sunday, December 31, we will be holding only one service at 10:00 am in the Sanctuary. Make plans to bring your children to the Sanctuary with you as there will be no infant, children or youth programs that morning.
---