Upcoming Events
---
---

Sunday Service Times: 8:00 am, 9:30 am and 11:00 am
---
This Sunday – March 18
– Soul Care

This Sunday, March 18, Gabe Gilliam continues the series Soul Care: A Study in the Book of Colossians. Click on the link above for Gabe Gilliam's introduction.
---
Confirmation Sunday
–
March 18

This Sunday, March 18 is Confirmation Sunday. It's a special day for the 8th graders who have been learning about our faith and have decided to make it their own.
The 8:00 and 11:00 am services will include a message from Gabe on Colossians 3 and the 9:30 service will be a confirmation celebration.
Plan to come support our students at the 9:30 service and stay for the baptisms on the courtyard after the third service.
---
The Fabric of Easter
–
March 30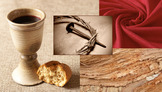 There is a scarlet thread woven throughout the tapestry of time, the story of redemption, the story of love. We hope you will join us on Good Friday, March 30 at 7:00 pm for an evening of worship. Childcare is provided for children ages 3 months to 3 years old.
---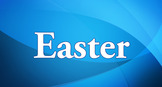 A sunrise service will be held at 6:00 am at the Harnish home at 16700 Madrone Avenue, Los Gatos.
Three identical services will be held in the Sanctuary on Sunday, April 1 at 8:00, 9:30 and 11:00 am. Sunday school will be held for children ages 3 months through 5th grade during the 9:30 and 11:00 am services.
---