Upcoming Events
---
---

Sunday Service Time: 8:00 am, 9:30 am & 11:00 am
---
This Sunday – October 15
–
Double Bind

This Sunday, October 15, Tim Galleher continues the series titled Double Bind: A Study in the Book of Luke, and he will be speaking to us from Luke 6:1-11. Click on the link above for Gabe's introduction.
---
NorCal Fire Relief

With the help of several key volunteers, SFC has organized a response to aid the victims of the fires in Santa Rosa, Sonoma and Napa (NorCal area). We are setting up a supplies donation drop-off location at our old post office building at 14376 Saratoga Avenue. All of the below information is also on our website. The drop off location will be open Friday from 10:00 am to 6:30 pm and Saturday from 9:00 am to 4:00 pm.

You can help in several ways.

1) Donate items. Click here to see the current list of needed items.
2) Donate money so scarce and needed items can be purchased. Donate here.
3) Go to this Sign-Up Genius form where you can sign up to help in the following ways:
A) Serve at the donation drop off to help process and sort donations.
B) Shop for scarce and needed items and bring them back to the drop off location.
C) Loan us a trailer to haul donations to NorCal this weekend or next.
D) Drive your vehicle and perhaps a trailer to NorCal this weekend or next.
4) Reply to this email with any other ways YOU would like to help.

Our response will continue to evolve. Please check our website for updates on how you can help and for the schedule of drop off dates after this weekend. If there is enough volunteer interest, we can expand our drop off hours for next week and weekend.

Jerry Bruce will be serving as the response coordinator this week and next. Jerry can be reached at jerry@saratogafederated.org.

---
Christmas in Saratoga Auditions - October 15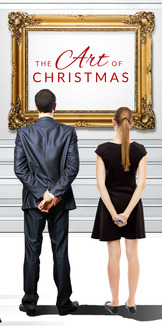 Drama and solo auditions for Christmas in Saratoga 2017, The Art of Christmas will take place this Sunday, October 15 from 1:15 to 2:30 pm in the music room. Auditions for kids younger than junior high will take place during Kids Choir rehearsals only. Pick up an audition packet on Sunday, October 8 or request more information from Diane Allison at diane@saratogafederated.org.
---
Serve Sunday - October 22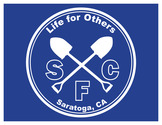 It's time again to go out and bless our community. Sign up on our website to serve on Sunday, October 22. Join us at 9:00 am in the Sanctuary before we head out to participate in a variety of ways. For more information, contact Jerry Bruce at jerry@saratogafederated.org or visit the table on the courtyard this Sunday before or after service.
---