Upcoming Events
---
Read the Community Highlights

for details of events happening at SFC.
---

Sunday Service Times:
ONE WORSHIP SERVICE WILL BE AVAILABLE TO VIEW
ON OUR WEBSITE AT 9:30 AM ON SUNDAY.
SFC WILL BE MEETING ONLINE ONLY.
---
This Sunday – March 29

---
COVID-19 (Coronavirus) Update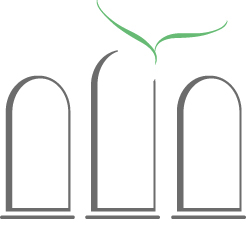 SFC will meet online only.
Effective March 17, our campus is closed to everyone until the shelter-in-place order is lifted.​
One worship service will be available to view on our website by 9:30 am on Sunday.
---
Church Activities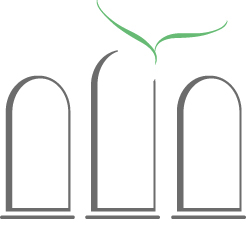 Due to the shelter-in-place order, all on campus activities have been suspended until further notice. We will keep our website as up to date as possible with current information.
---
Daily Meditations
---
Communion on March 29
Communion will be available each Sunday following the service. As you gather the elements at home for communion, feel free to use any kind of bread or crackers and wine, grape juice, or other liquid.
To join us on Zoom, visit:
Meeting ID: 702 936 521
Password: 769105
Dial-in +1 669 900 6833 US
---
Communion on April 5
On Palm Sunday, April 5, we will celebrate communion during our online service. The elements of bread and wine/juice are symbols of Jesus' broken body and shed blood. Communion is not a means of salvation; rather, it is a testament of a believer's faith in the atoning work of the cross. If you are a believer in Jesus,
join us online
to remember His great sacrifice.
HOW TO TAKE COMMUNION ONLINE
1. Purchase grape juice and bread or baked crackers. Unleavened bread is the best expression of the "bread" element. Unleavened bread is bread baked without a rising agent (most large grocery stores stock unleavened bread), but you can select any bread or cracker of your choice.
2. Be ready at home with your elements. During the service, Matt Hall will direct us through the experience. All you need to do is follow along online.
---
Life Groups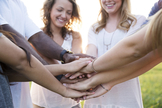 Watch your email for ways to connect with your group online.
---
Adult Ministry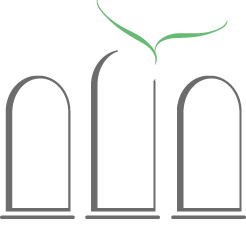 Visit the Adult Ministry webpage for new options on meditating on scripture. One new add is Dwell, an app that allows you to go deeper with scripture by creating "playlists" so you can meditate, reflect and even memorize it.
---
Care Ministry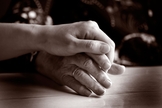 The Care Ministry is preparing guides for self-care and care of others, with detail on community resources. Our Care Associates and 30 Care Deacons are contacting members of all ages to make sure essential needs are being met.
Initially, we are prioritizing those who live alone and are over age 80. If you would like the Care Ministry to contact you, please email
care@saratogafederated.org
.
---
Children's Ministry

We have an interactive Sunday school lesson for you and your children. Watch the video as a family and answer the discussion questions when prompted. The video is in the style of a fun morning talk show for kids. Both you and your kids will love it! Best of all, it's designed to help your children learn and grow in their walk with Jesus. (Click here to access the video on YouTube.)
Stay connected through our SFC Kids Clubhouse Instagram. Please follow us at
sfc_kidsmin
so we can share ideas, encouragement and keep up with each other. These posts are meant to show to your kids, too. Look out for special messages from their Sunday school teachers!
---
Middle School Ministry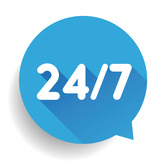 Sunday at 11:00 am - Join us on Zoom for MadHouse!
---
High School Ministry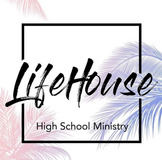 Sunday at 11:00 am - Join us on Instagram Live at
@lifehousehsm
for LifeHouse.
Wednesday at 7:00 pm - Join us on Zoom for a virtual Bible study.
---
Take the Logo With You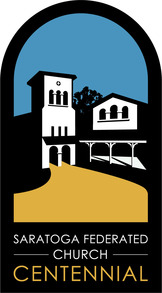 Let's make sheltering in place a little more fun. If you have the SFC centennial logo placard at home with you, send a picture or two of your daily activities with the logo and send them to
100th@saratogafederated.org
. We will include them on our website.
---